Major Saudi Arabia oil facilities hit by Houthi
drone strikes
The price of 🦕🦖 oil is too low. Time for a convenient excuse to raise it. Throw in a convenient excuse to keep using U.S. tax dollars to fund Saudi murder and mayhem in Yemen while you are at it. Don't worry about the FACT that it's an Israeli drone. just paint a Houthi flag on it and you are good to go. 😈
Refinery fires are good for the oil business, especially if you can use a false flag drone attack to boost war profits while you are are it. It isn't the 9/11 bonanza
we got back in 2001 but it'll have to do. Besides, it's close enough to September 11 for us to link it though our media monkeys to the "Ayrab Terrorists did 9/11" reality perception distortion propaganda effort.
We Big Oil loyal servants of humanity need to always frame our planet polluting refineries as the "good guys". We wouldn't want anyone celebrating less pollution due to a closed refinery, so we have to make people value them and feel sorry for refinery fire damage instead. This Orwellian stuff really works!
By the way, make sure those Greenpeace Terrorists terrorizing that bridge near Houston get jailed. They are a threat to Big Oil = National Security.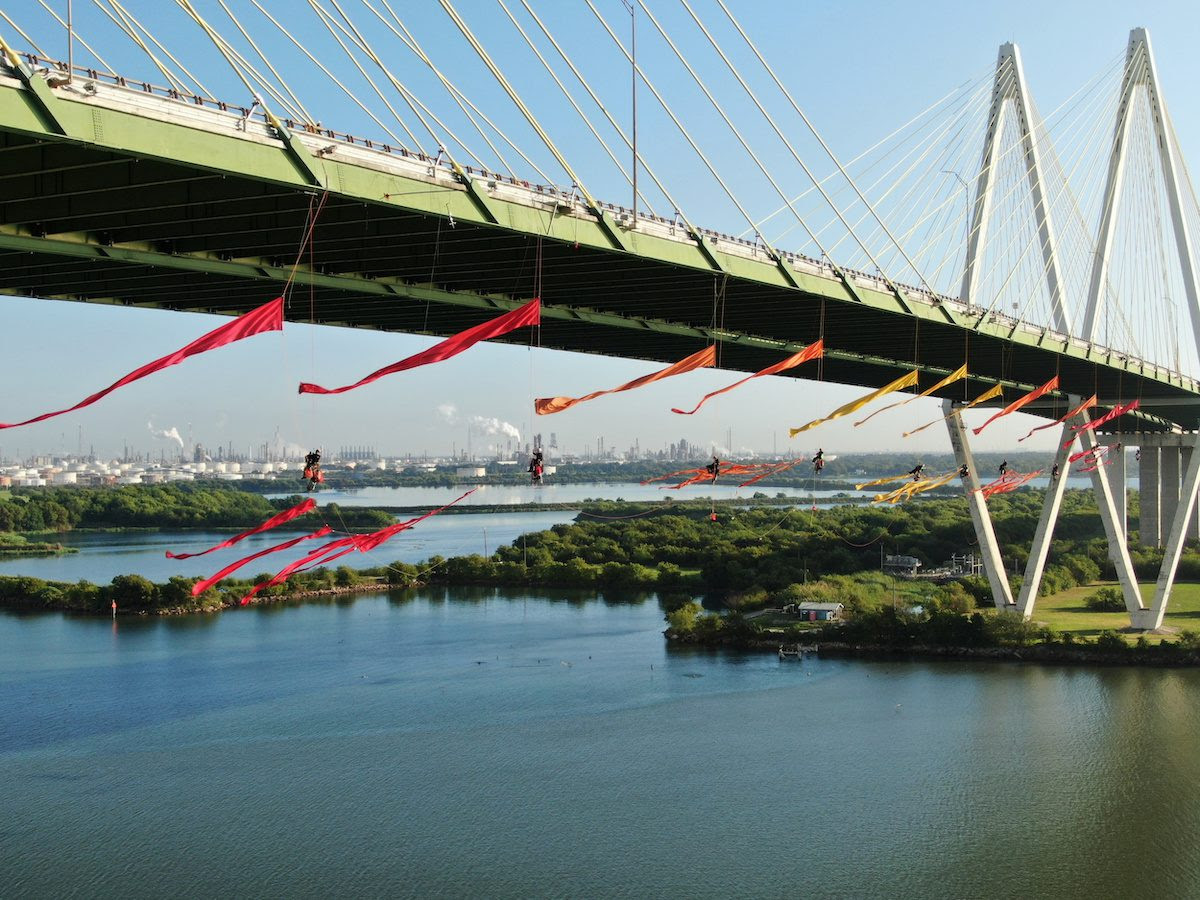 We are so-o-o-o-o SCREWED by this

fascist

🦕🦖

hydrocarbon hellspawn dystopia

.