11
« Last post by AGelbert on June 20, 2018, 02:34:41 pm »
Army Discharges West Point Grad

Who Promoted Communism
by Tyler Durden
Wed, 06/20/2018 - 12:33
Authored by Commie Bishop via Campus Reform,
The West Point graduate who promoted communism in social media posts last year has officially been discharged from the U.S. Army.
According to Fox News, Spenser Rapone's resignation was accepted Monday, and he will be leaving the military with an other-than-honorable discharge.
Rapone's social media posts, including a picture of him wearing a Che Guevara shirt under his military attire, sparked outrage last year, with officials blasting the West Point graduate for his radical political activism.
"The U.S. Military Academy strives to develop leaders who internalize the academy's motto of Duty, Honor, Country, and who live the Army values," the military academy said in a statement at the time.
"Second Lieutenant Rapone's actions in no way reflect the values of the U.S. Military Academy or the U.S. Army.
"As figures of public trust, members of the military must exhibit exemplary conduct, and are prohibited from engaging in certain expressions of political speech in uniform," West Point continued.
"Second Lieutenant Rapone's chain of command is aware of his actions and is looking into the matter. The academy is prepared to assist the officer's chain of command as required."
According to The
Daily Caller 🦕
, former Democratic congressman from Pennsylvania, Jason Altmire, who nominated Rapone for the elite military institution, also disavowed the former cadet's actions, calling them "abhorrent."
"While I strongly support the rights of American citizens to express their opinions, the actions of 2nd Lieutenant Rapone are abhorrent and appear to be in clear violation of the Uniform Code of Military Justice, in addition to being inconsistent with the values of the United States Military Academy," the former lawmaker said last year.
"I have no doubt that the U.S. Army will take appropriate action."
Sen. Marco Rubio (R-FL)
welcomed the decision to discharge the West Point graduate, noting that Rapone's pictures suggest that he supported U.S. enemies.
"While in uniform, Spenser Rapone advocated for communism and political violence, and expressed support and sympathy for enemies of the United States," Rubio said, as reported by Fox News.
"
I'm glad
to see that they have given him an 'other-than-honorable' discharge."
According to the news network,
Rapone
said that he "knew there could be repercussions," to his actions and that his "military career is dead in the water."
"On the other hand, many people reached out and showed me support," he said.
"There are a lot of veterans both active duty and not that feel like I do."
"I would encourage all soldiers who have a conscience to lay down their arms and join me and so many others who are willing to stop serving the agents of imperialism and join us in a revolutionary movement," Rapone added.

Rapone also posted a picture on Twitter Monday showing him giving the middle finger to the sign outside Fort Drum, along with the caption, "One final salute."
https://www.zerohedge.com/news/2018-06-20/army-discharges-west-point-grad-who-promoted-communism
This took me back to the days when I wore those uniforms. Shining that tiny breast plate (a token symbol of an ancient large breastplate) was always a chore. You also had to be very careful when you attached it to the white canvas straps that attach to the dummy powder box (a token symbol from the Revolutionary War) because the Brasso polish you used on the breastplate, which comes in contact with the 4 bent metal clasps underneath the breastplate, might stain the white straps (a lot of cadets got demerits for that when we had to wear the full dress gray uniform for parades)
. You put everything on and THEN carefully positioned the breastplate. Full dress gray is the one with that ridiculous three lines of round gold colored fake buttons in the front. The military just LOVES shiny objects.
I admire the this brave man of conscience,
Spenser Rapone
🌟
, for realizing the ethical and moral value of Communism and its vast superiority over our ethically and morally bankrupt Capitalist System Cruelty.
I salute him.
But, I ain't done yet.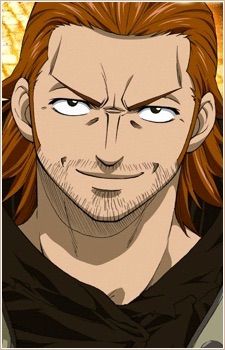 This is MY CONSTANT SALUTE to anyone who thinks Capitalism is "the best system".
Have a nice Brainwashed Capitalist day.