Posted by: AGelbert
« on: April 25, 2018, 07:55:12 pm »
Truthdig
APR 23, 2018
Could Saudi Plans

Hugely Expand Electric Car Market

and Save

Tesla

?
By Juan Cole
SNIPPET:
In March of this year, US plug-in EV sales were up 42% year on year!
EVs don't rise or fall on Tesla — Nissan and the Chinese brands are arguably way ahead, and the Chevy Bolt is comparable to the Tesla 3. But it is unarguable that a price spike in petroleum would certainly help the company get past its current Tesla 3 production problems by substantially bolstering investor and consumer confidence.
$100 a barrel petroleum would push sales of EVs up by an order of magnitude. And here's the kicker: higher oil prices in the window of 2018-2024, the last six years when gasoline cars are (on the surface) cheaper to buy, would offset that apparent advantage of internal combustion engines, essentially moving up parity several years if you figure in fuel costs.
Saudi Arabia knows all this.
They know that their oil will likely be worthless in as little as 15 years, but that most investors do not realize that the

petroluem industry

is in a raft about to go over the edge of Niagra Falls.
Outside the
Oil Oligarchy
🐉🦕🦖 that is the
United States
🦀, the impact of an oil price run-up could be even more dramatic.
China produced 680,000 EVs last year, with plans to do 2 million/yr in only a couple of years. High gasoline prices

will accelerate

China's

transition

.
Likewise, the Indian government desperately wants to get off gasoline and higher oil prices and cheaper EVs will speed that process up. EV sales are expected to see double digit growth in India over the next few years. This is not just a matter of market forces.
China and India together account for 40% of the world population.
Full article: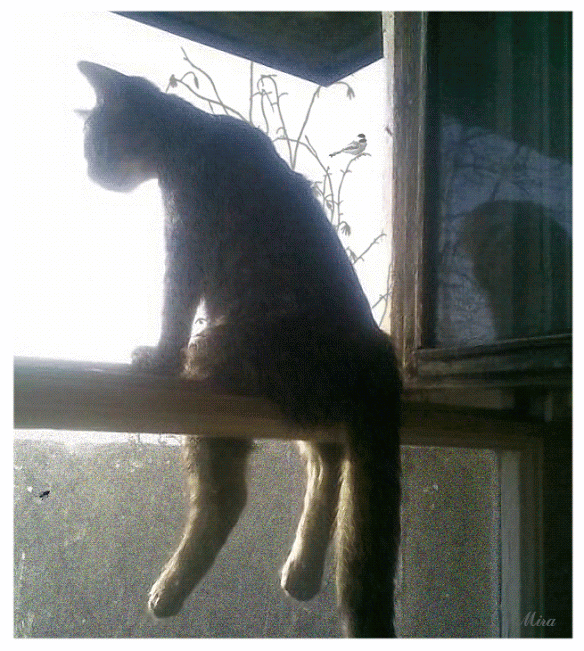 https://www.truthdig.com/articles/could-saudi-plans-hugely-expand-electric-car-market-and-save-tesla/
Ken Cova

Good article, however the logic that rising oil prices will effect Tesla's volume does seem to questionable IMO. With a backlog of Model 3 reservations of 400,000+ units you could probably double the price of oil, or even halve the price of oil, and it wouldn't have much impact on that particular company. Tesla wil be insulated from oil price swings in either direction for the next several years. At least.

Having said that, overall EV sales should eventually get a boost from higher oil prices just as you indicate, but unfortunately even that may be delayed a few extra years because the legacy manufacturers are still dragging their feet when it comes to making EV's. They all seem to have decided to sacrifice future market share for short-term profits. Again.
Agelbert

>

Ken Cova
Agreed. There is another factor that is of utmost concern to the fossil fuel industry, though they go out of their way to avoid discussing it in public. That is the FACT that crude oil refining is inelastic in regard to product percentages. IOW you will always get about the same percentage of heavy lubricants, lighter lubricants, fuels from diesel on up to gasoline and then the gases like propane and methane, along with al the poisonous VOCS that go up the smoke stack that the EPA 😈 is trying desperately to ignore.
Pollutants aside for a moment, the crude oil feed stock for plastics, medicines, fertilizers, paints, etc. represents less than 6% worldwide of all crude oil products. THAT is a drop in the bucket and never was, regardless of the lies and propaganda from the fossil fuel industry, a big part of the profit equation. It has ALWAYS been about getting us to BURN FUEL.
Consequently, a vanished market for gasoline and diesel means bankruptcy for the fossil fuel industry.
Those polluting fuels and gases will always be produced when crude oil is refined. They can't just flush them into rivers like Rockefeller did in Pennsylvania in the 19th century before he created a market for his pollutants by saving Ford from bankruptcy in return for having the Ford carburetors run on gasoline INSTEAD of ethanol (which was the original plan by Ford).
Gasoline is what made Rockefeller rich. Without a market for gasoline or gases, the huge profit from selling them is converted into a massive unavoidable cost of handling over 40% per barrel of refined crude as hazardous waste. ⁉️
The fossil fuel industry CANNOT survive unless it keeps talking us into burning fossil fuels, period. They know that, but they do not want anybody else to know that. 🕵️
The inelastic oil refinery product percentage (i.e. what comes out of those cracking towers after a de-oxygenated barrel of crude [
de-oxygenating crude is a massively energy intensive process that they have deliberately left out of ALL the calculations for energy return on energy invested for crude oil
]) is the elephant 🐘 in the fossil fuel business model room.
The Fossil Fuel Industry "business model", when all the energy and pollution costs are considered, was always unjustified. They got away with it through massive welfare queen subsidy hand-outs from government while using the air, water and land as pollution dumping areas for over a century.
It's time to stop this grand larceny and planet scale pollution.