Posted by: AGelbert
« on: September 27, 2017, 09:13:07 pm »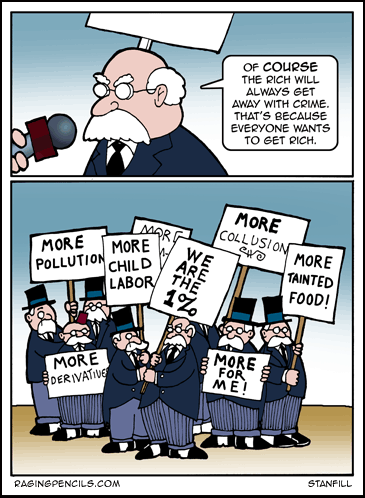 Is Identifying With The Billionaire Class
a Form of Stockholm Syndrome?
Sep. 26, 2017 4:30 pm
Thom takes your calls discussing how people who identify with the Billionaire Class might have a form of Stockholm Syndrome. What do you think, are the temporarily displaced millionaires of America really identifying with their captors?
Agelbert NOTE:
Republicans LIE almost continuously (and the Democrats do next to nothing to call them on their lies.)
.
Sep. 26, 2017 5:00 pm

Thom talks on the population who was actively discouraged from voting through conservative intimidation and just how great such an effect really was. The election wasn't rigged, it was stolen.