Posted by: AGelbert
« on: September 29, 2016, 06:25:40 pm »
Soft Energy Paths

Lessons of the First 40 Years

Article written by Amory B. Lovins, cofounder, chief scientist, and chairman emeritus of Rocky Mountain Institute.
SNIPPET 1:
When the 1973 oil shock threatened security and prosperity, America's initial policy responses were confused and ineffectual. Intensifying business as usual — drilling oil and gas wells, building giant coal and nuclear plants, perhaps developing coal-to-liquids synfuels — was vigorously proposed, but soon began looking too costly, dirty, slow, and difficult. The huge capital requirement would choke off other needed investments and ultimately make energy prices soar, so faltering demand couldn't pay for the costly new supplies. Yet by autumn 1976, no coherent alternative vision had been articulated. Policy imagination was stuck.
At that teachable moment, my Foreign Affairs article "Energy Strategy: The Road Not Taken?" reframed the energy problem and added an alternative vision of U.S. energy strategy. The "hard path" was more of the same; the "soft path" combined energy efficiency with a shift to renewable supply. The article soon became that venerable journal's most-reprinted ever, spreading as virally as pre-Internet technologies permitted. Forty years later, a review of its initial reception and continued influence shows what lessons have and haven't been learned.
SNIPPET 2:
Incumbent energy industries
greeted the article with skepticism, scorn, even outrage. A four-inch-thick Senate hearing record compiled three dozen pairs of critiques and responses. Nowadays it makes amusing reading, reminding us that 40 years ago energy efficiency was novel and controversial, while renewable energy was strange, threatening, or absurd.
Some people still cling to those views
.
When the hubbub died down, ARCO's chief economist, Dr. David Sternlight, nicely captured the conclusion of sober observers: He for one didn't care if I were only half right — that would be better performance than he'd seen from the rest of them. Over the next decade, the article's thesis gained enough credence that many of its harshest critics hired RMI, founded in 1982, to help them adopt it. By the current decade, two leading journals of the electricity industry generously recognized our approach's prescience, and the article's thesis has broadly prevailed in the energy marketplace.
The article was so influential because
rather than just proposing yet another portfolio of energy investments, it redefined their purpose and logic
. Previously, the problem was where to get more energy — more, of any kind, from any source, at any price. Planners extrapolated historic growth in energy demand and built supply to meet it. The article started at the other end by asking what we want energy for — what "end-uses" we sought, such as hot showers, cold beer, mobility, comfort, smelted alumina, baked bread — and how to deliver each of those services by providing the amount, kind, scale, and source of energy best suited to the task. This end-use concept soon merged with Roger Sant's "least-cost" language, resonant with the emerging Reaganomics emphasis on free markets. The resulting "end-use/least-cost" approach revealed the most cost-effective solutions, chosen via competition or planning, to such questions as whether to keep warm in winter by gas or electric heating, or by insulation and weatherstripping.
Different questions yield different answers, so the article contrasted two ways the U.S. energy system could evolve (Figures 1A and 1B).
(at article link)
Agelbert NOTE:
The two alternative energy scenarios consisted of going for more fossil fuels (Hard Path) or eliminating them with efficiency and Renewable energy (Soft Path). The hard energy path required investments, infrastructure, and institutions that precluded the soft energy path.
SNIPPET 3:
THINGS I GOT RIGHT
Climate understanding isn't new. The 1976 Foreign Affairs article says of the hard path:
"The commitment to a long-term coal economy many times the scale of today's makes the doubling of atmospheric carbon dioxide concentration early in the next century virtually unavoidable, with the prospect then or soon thereafter of
substantial and perhaps irreversible changes in global climate
. Only the exact date of such changes is in question."
Are we there yet? Cue the Clean Power Plan and the Paris Agreement.
Anticipating RMI's 2002 book Small Is Profitable and today's market trends, the article says avoided grid costs and diseconomies of scale could reduce electricity costs, and "an affluent industrial economy could advantageously operate with no central power stations at all!" It also notes that "Energy storage is often said to be a major problem of energy-income technologies." But partly since thermal storage is easier and cheaper than electrical storage to do the same tasks, "On the whole…
energy storage is much less of a problem in a

soft energy economy

than in a

hard one

.
" So
"One of the article's most controversial claims — that soft and hard energy paths are mutually exclusive — has unfortunately been borne out."
says the market today. Renewables' lower costs, risks, and hassles; favoring market-led over policy-driven adoption; and reinforcing individual and community choice are all now commonplace.
The

hard path's political risks

sound familiar too:
"In contrast to the soft path's dependence on pluralistic consumer choice in deploying a myriad of small devices and refinements,
the hard path depends on difficult, large-scale projects requiring a major social commitment under centralized management…. The hard path, sometimes portrayed as the bastion of free enterprise and free markets
, would instead be a world of subsidies, $100-billion bailouts, oligopolies, regulations, nationalization, eminent domain, corporate statism."
The grave vulnerabilities of over-centralized systems, later amplified in
Brittle Power (1981/82),
are also now visible.
Other gratifying content from the article includes the utility death spiral, backcasting, integrative design (demonstrated in my house seven years later), institutional barriers and solutions, cogeneration, reliance on market principles and mechanisms, and utilities' financing customers' solar systems (though "solar" in 1976 meant solar-thermal, as photovoltaics were still "exotic").
Full article with several eye opening graphics and some interesting historical pictures: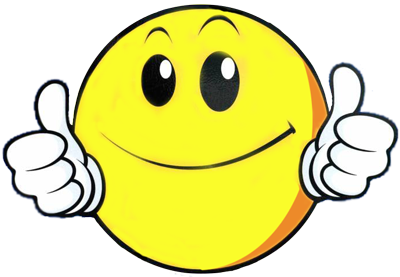 https://medium.com/solutions-journal-summer-2016/soft-energy-paths-f044e7b65443#.50kd1s7gh