Posted by: AGelbert
« on: September 16, 2019, 01:44:02 pm »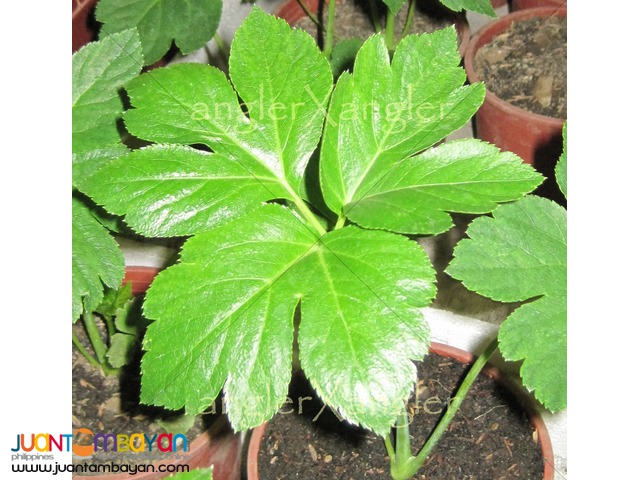 Ashitaba Plant
September 16, 2019
Ashitaba — A Most Powerful yet Unknown Herb
Analysis by Dr. Joseph Mercola
Fact Checked
Native to Japan,
ashitaba (Angelica keiskei koidzumi1) i
s a bitter leafy herb of the
Angelica
genus, closely related to the carrot. It's also known as "tomorrow's leaf," due to its rapid growth and regenerative abilities. It's a fast grower and new leaves rapidly sprout when picked.
The plant is well-known in China and Japan, having been part of the diet since ancient times. There, it has also been used medicinally for hundreds of years, as a general health promoter and antiaging remedy.
2
The first reference to ashitaba is found in the Chinese Compendium of Materia Medica, compiled by Li Shizhen, a famous acupuncture physician and pharmacologist, between 1552 and 1578.
3
According to a 2013 investigation,
4
ashitaba "might be a useful agent in preventing deficit of learning and memory caused by AD [Alzheimer's disease] and aging."
STORY AT-A-GLANCE
֍
Native to Japan, ashitaba (
Angelica keiskei koidzumi
) is a bitter leafy herb of the Angelica genus, closely related to the carrot. It's also known as "tomorrow's leaf," due to its rapid growth and regenerative abilities
֍
In China and Japan, ashitaba has been used medicinally for hundreds of years as a general health promoter and antiaging remedy
֍
Recent research shows ashitaba is a potent inducer of autophagy, capable of increasing the life span of nematodes and fruit flies by 20%
֍
The flavonoid responsible for ashitaba's antiaging effects is 4,4′-dimethoxychalcone (DMC). Of 180 plant flavonoids screened using three different assays, DMC offered the strongest cellular protection
֍
DMC was also found to protect against liver damage caused by excess alcohol consumption in animals, and inhibited the proliferation of certain human cancer cells
Full article: