Posted by: AGelbert
« on: September 18, 2019, 01:42:39 pm »
Wed, 09/18/2019 - 11:21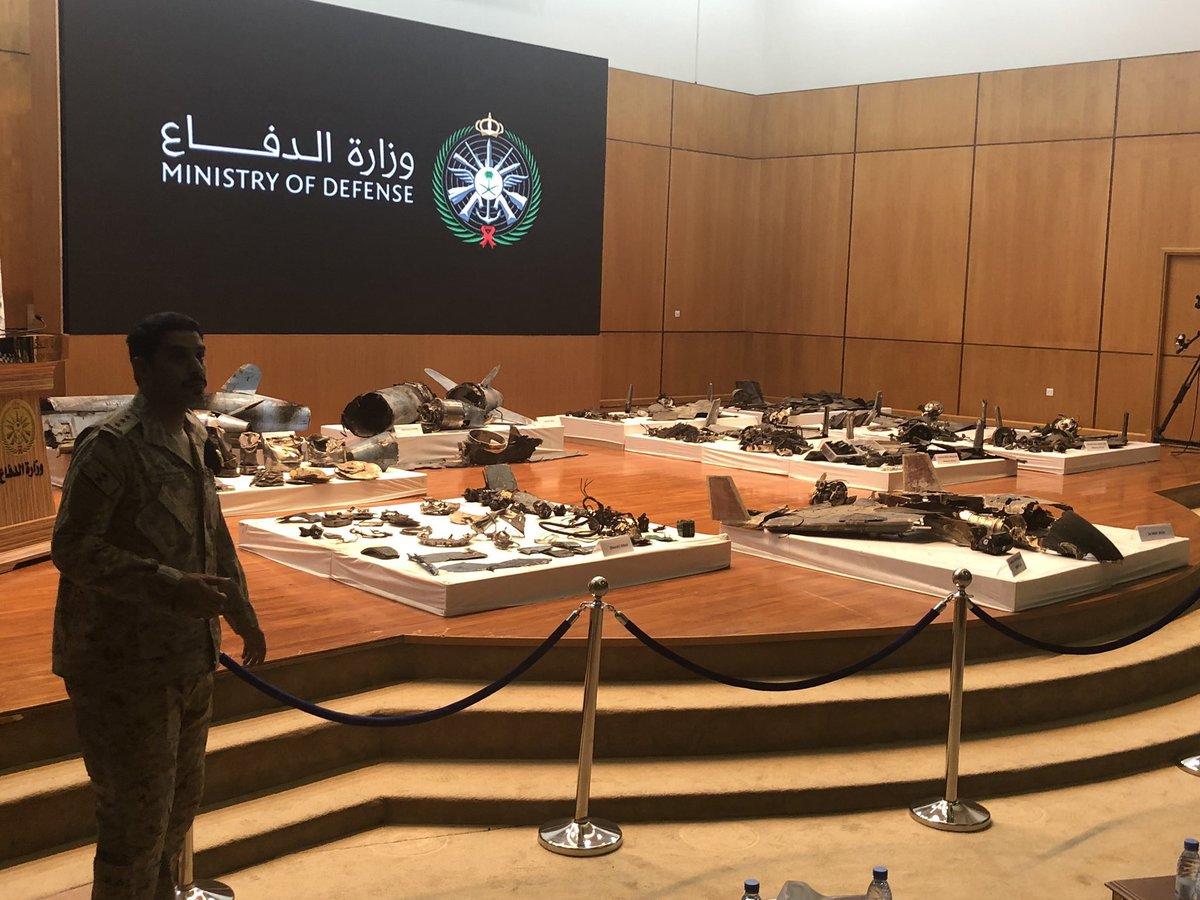 Agelbert NOTE:
as the comments below evidence, NOBODY is being suckered this time by the old
false flag attack excuse (i.e. TREASONOUS SCAM) for war for Empire AND an oil price BOOST.
You need to understand that wars of these types have NEVER actually been "FOR" oil, but for the purpose of raising the price of oil by limiting access to it.
It's called creating an artificial scarcity. It's a routine FRAUD the US Government has been actively perpetrating from Nixon on to Bush daddy to Shrub to Obama to Trump. The rinse and repeat (
i.e. when the price of crude is threatening Big Oil Government Welfare Queen profits too much
)🦕😈🦖
oil price shock

SCAM
is getting so dog eared, more and more people are seeing right through it.
BandDingOw
Notice how the tables are roped off, so no one can actually inspect any of the parts. And the nice cards written in microsoft word english on the tables blaming iran.

The people running these ops are as dumb as the sheep believing them.

oaraxo
Saudis bomb a school bus filled with children, weapon was made in USA- Nothing happens.

Saudis torture and dismember an American journalist- Nothing happens.

Saudis go to flight school and buy airline tickets

pebblewriter
"...renewed hostile actions against United States ships on the high seas in the Gulf of Tonkin have today required me to order the military forces of the United States to take action in reply."

"Simply stated, there is no doubt that Saddam Hussein now has weapons of mass destruction."

Khashoggi "entered (the consulate) and he got out after a few minutes or one hour."

"The attack was launched from the north and was unquestionably sponsored by Iran."

and, too many more to count...

Anunnaki
"Jefferey Epstein committed suicide in his cell."

"Two planes knocked down three skyscrapers"

warsev
I'm having visual flashbacks of Colin Powell at the U.N. with pictures of Saddam's trailers for making chemical weapons. Or so he said.

Jack's_Inflamed_Colon
Good timing on this whole "bombing", I was starting to think fuel was getting affordable.

DavidC
My mobile phone gives me high accuracy guidance (most of the time!) using Google Maps - does that make my mobile phone a sphisticated weapon?

DavidC

Vince Clortho
So the US assets in the Persian Gulf/ Saudi Region were not only unable to stop the attack, they were also unable to determine the launch point, or track the incoming missiles ...

Blue2B
And Khashoggi accidentally fell on a chainsaw.

Assad gassed his own people.

Israel is a democracy.

America cares about human rights.

mliu_01
Where is yellow cake?And aluminum **** tube?
Read more:
https://www.zerohedge.com/geopolitical/saudis-unveil-evidence-attacks-unquestionably-sponsored-iran-drone-missile-debris
Agelbert BONUS NOTE:
Here's a bit more irrefutable historical background for those who think I am into "conspiracy theories" about the Big Oil influence on US belligerence:
There is one hell of a lot of AMERICAN EMPIRE history (i.e. SUCKERING Sadam Hussein into invading Kuwait so the Saudis could be SUCKERED into backing a U.S. invasion of Iraq AND allow U.S. troops to have bases in Saudi Arabia - Cheney did ALL OF THAT!) too many people do not know.
There is a secret agreement between the USA and the Saudis going back to 1972. It was deliberately (i.e. ILLEGALLY) gamed BY Bush Daddy and Cheney in order to SUCKER the Saudis.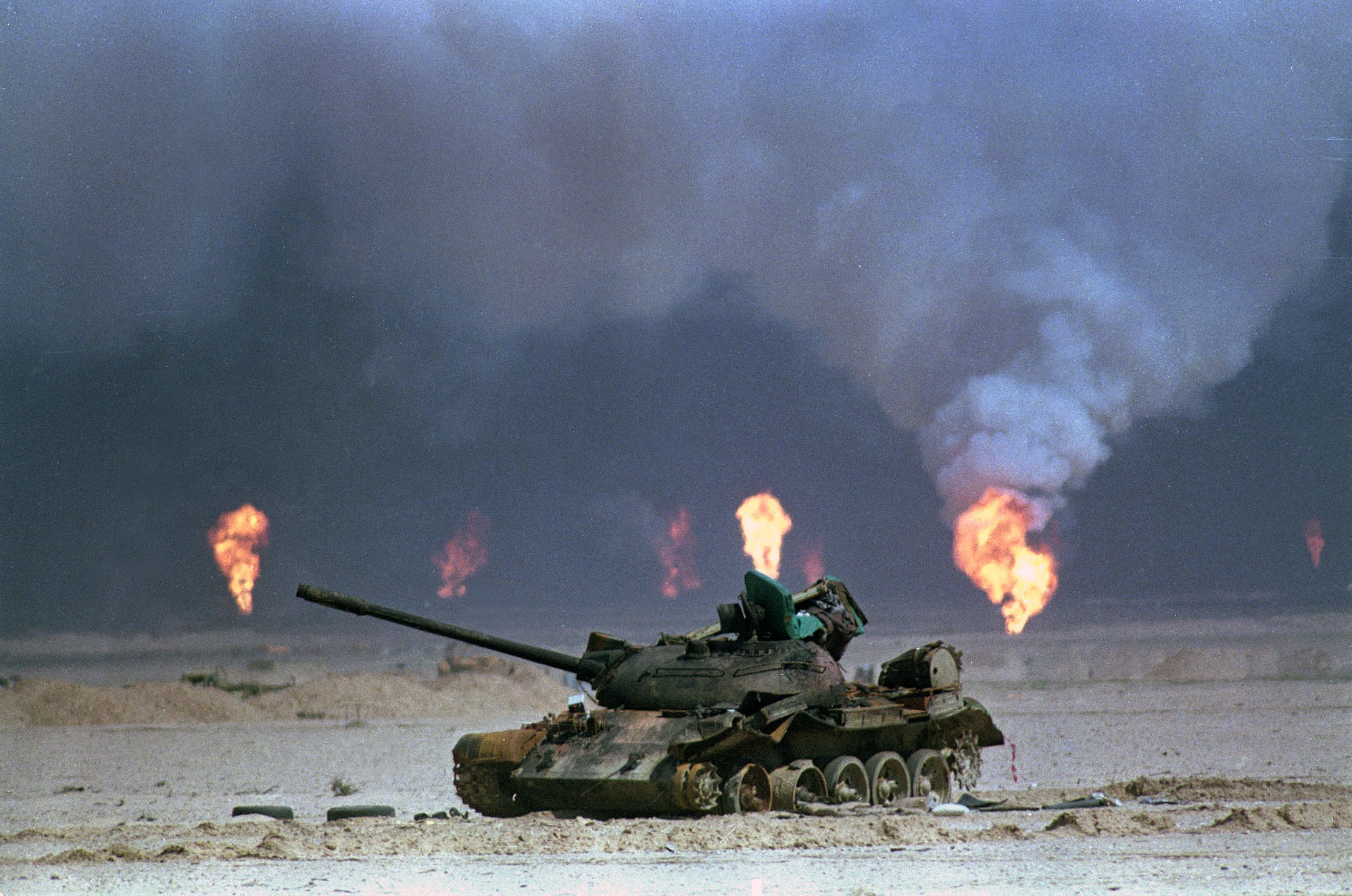 Did you know that Bush daddy was the evil bastard who ACTUALLY ordered those Middle East Oil fields invaded? It's true. All this was part of strategy by Bush daddy to keep the M.I.C. budget FAT (see: new "enemy" to replace the USSR). Bush junior kept up the inertia for the new "enemy", the "Arab terrorists", by authorizing 9/11, PERIOD.
All that deliberate warmongering to keep the huge military swag going is bad enough, but that bloated military polluting activity is also degrading the biosphere and causing multiple species extinctions from GHG caused Catastrophic climate Change! The PENTAGON M.I.C. is the BIGGEST POLLUTER in the USA! These greedy stupid bastards have to be stopped or we are ALL DEAD!
Go to the 11:23 time mark to learn about how that skullduggery went down, and WHY:
From

Desert Storm

to Donald
Trump: Daniel Sheehan 2019 Class #2
Learn more: