Posted by: AGelbert
« on: February 14, 2019, 04:04:46 pm »
Turning Points
February 11, 2019 - by Tara Lohan
How Removing One Maine Dam 20 Years Ago

Changed

Everything
SNIPPET:
As soon as the dam came down, the river rebounded. Fish immediately had access to 18 more miles of habitat, up to the town of Waterville at the mouth of the Sebasticook River. Atlantic sturgeon began to swim past the former dam site, and alewife and shad soon returned. Within a year seals could be seen chasing alewives, a type of river herring, 40 miles upstream from the ocean.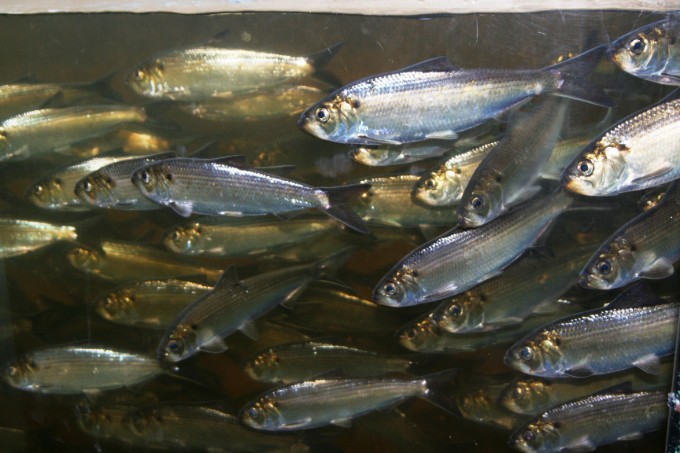 Alewives returned by the millions after the Edwards and Ft. Halifax dams were removed. (Photo by John Burrows/ASF)
And with alewives coming back, so did everything that eats them — river otters, bears, mink, bald eagles, osprey and blue herons.
But the

best indicator

of the

ecosystem's recovery

was the

resurgence of aquatic insects like mayflies and stoneflies

, which

signaled improved water quality

.
Full article with graphics:
https://therevelator.org/edwards-dam-removal/
Full Revelator Newsletter
🎍